Many people want to save money and do things themselves, and this includes selling and buying houses. Buying or selling a house can become a nightmare if you are not prepared. Before you decide to tackle this event on your own, perhaps you should ask yourself a few questions.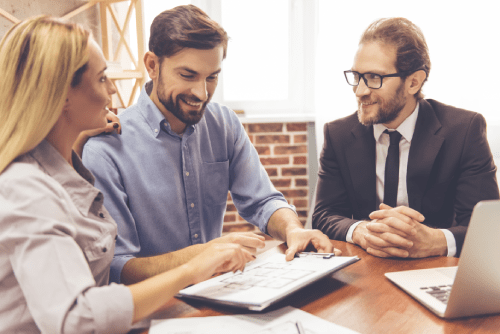 Questions to Ask Yourself
Will I reach enough potential buyers?
You must have a determined plan on how you will market your house. You must have experience using the internet, making ads, and designing a For Sale sign. Remember you will not have access to the local Real Estate Board's listing sites.
How well do I know Real Estate Law?
It is important to know real estate law so you can avoid any lawsuits due to deals falling through. There are laws for every step of a house selling process.
Do I really save money on the commission?
A house for sale by owner is seen as a no commission sale by the buyers. They start their negotiation by deducting the commission from the market value.
How much time will this take?
Keep in mind you will need a lot of time to promote your house. You will need to be accessible to take calls at any time, and screening those calls to see if the buyer is serious and qualified. You will have to schedule viewings as well. Do you know the difference between a good, serious buyer and someone who is just looking? You certainly don't want to open your doors to complete strangers without knowing their intentions.
Do I understand the market?
You will need to know how to price your house. Most do-it-yourself folks price their houses too high, or too low, causing a loss of money either way.
Do I have the necessary skills to sell a house?
Selling a house isn't easy. You can clash with the personalities of potential buyers, and you will have to deal with that yourself. You will have to keep a level mindset when people pick apart your house. Realtors are experienced and can easily deal with this for you.
Can I negotiate like a professional?
When offers begin to come in, will you be able to bargain? Negotiation is a diplomatic war of words. Keeping your emotions in check while dealing with seller-to-buyer negotiations is important. Realtors can handle these situations professionally.
What Can Happen If You Don't Use a Realtor?
Some people want to try to buy or sell a house without a Realtor. There are some things that can happen if you don't.
You can pay too much all around: There are increased risks when you don't use a Realtor. A Realtor protects your interests.
Overpay for the house: Prices are set by the owner, who doesn't always know the actual value of the house. You won't have a way to check if the price is valid.
Issues with appraisals: You may get an accepted offer by the owner, only to discover the house doesn't appraise for the price for which you are buying it.
Problems with the inspection: House Inspection reports can be confusing. Realtors know what to look for.
Disclosure problems: Realtors must disclose any issue with the house. In some cases, owners sell houses and do not disclose issues.
Always speak to a Realtor if you have questions. They are here to help you, guide you and support you through your house selling or buying adventure.